Mercedes-Benz AMG® Performance Parts

Want to boost the performance of your Mercedes-Benz AMG® vehicle? There are plenty of Mercedes-Benz AMG® parts that can do just that. From Mercedes-Benz rims to wheels to brake components, chances are you'll find a part that maximizes performance, efficiency, and style on Kettering roads. Explore some of your options for Mercedes-Benz AMG® performance parts below!
What Separates an AMG® Vehicle?
AMG® is a performance division of Mercedes-Benz. These vehicles are based on the luxury models Springboro drivers know and love but are ramped up with thousands of AMG® parts for race-inspired power and handling. They feature handcrafted engines — all of which are signed by their respective Master Engine Builder. You can find AMG® options for a range of classes, including the C-Class, E-Class, and GLC. Here are just a few of the AMG® performance parts and features available:
4.0L biturbo V8 engine
AMG® Performance 4MATIC® all-wheel drive system
Launch control
And more!
AMG® engines were originally built for racing, and when you hit the track or take to the streets of Oakwood in an AMG® vehicle, you'll begin to understand the full scope of what they can do. Installing a performance upgrade is just another way to enhance your driving experience, as well as the capability of your car.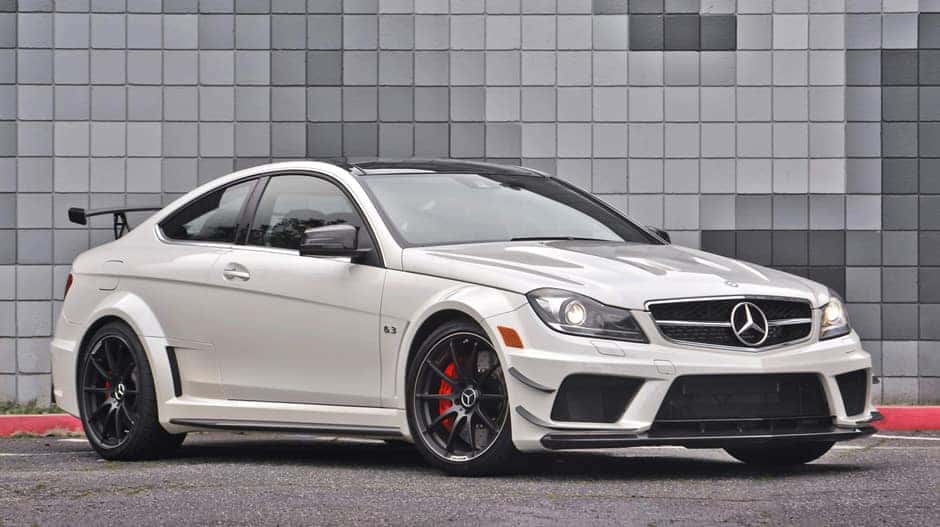 Options for AMG® Performance Parts
Mercedes-Benz AMG® Wheels – You can upgrade your vehicle with larger Mercedes-Benz wheels to turn heads throughout Kettering.
Mercedes-Benz AMG® Rims – Want a different design for your car's rims or wheel center caps? Choose from a variety of options that better reflect your style.
Mercedes-Benz AMG® Headlights – When you're traveling at night, illuminate the roads ahead with ease. AMG® headlights provide a broad spectrum of light so you always know what lies ahead.
Extras – Further customize your ride with extras like a dipstick, logo stickers, and bolts.
Shop Mercedes-Benz Parts & Accessories at Mercedes-Benz of Centerville
Whether you're shopping for a new AMG® vehicle or wish to customize the one you own, Mercedes-Benz of Centerville can help! We can also answer any questions about how to keep up with regular service intervals, so your AMG® continues to operate at its best.  Contact us to learn more about our parts and accessories, or to schedule a test drive with a model like the AMG® C 63 S or AMG® GLS 63.