What is Good Mileage On a Pre-Owned Car?

When shopping for a pre-owned Mercedes-Benz, or another make and model, you want to examine the vehicle's physical and mechanical condition, but you won't want to stop there. You'll also want to consider the vehicle's mileage. You may be wondering, "Is it wise to buy a car with high mileage?" While common knowledge pre-owned to be to avoid a car with over 100,000 miles, that isn't necessarily a hard and fast rule anymore. Learn more about how mileage, condition, location, and usage should all be weighed when shopping for a pre-owned car in this guide from Mercedes-Benz of Centerville.
The Smart Way to Shop for a Pre-Owned Car
Along with mileage, there are some other factors to take into account when picking your next new-to-you vehicle:
Usage – Not all miles are created equal. A car driven 75,000 miles in stop and go traffic will experience more wear than one that has racked up 75,000 miles while hitting the highway. Ask about the previous owner's driving history before you make a purchase.
Location – Vehicles that have been driven in a warm and dry climate undergo less stress than vehicles that have been primarily driven in a cold, wet climate.
Condition – Along with performing your own once-over, you'll want to get a certified mechanic to do a more in-depth analysis to look for any mechanical issues, signs of wear, or rust. Make sure to take into account any repairs needed when looking at the purchase price.
Maintenance – If a vehicle has been well-maintained, it's far more likely to last longer. If the service history shows sporadic care, that could be a sign of more expensive issues to come.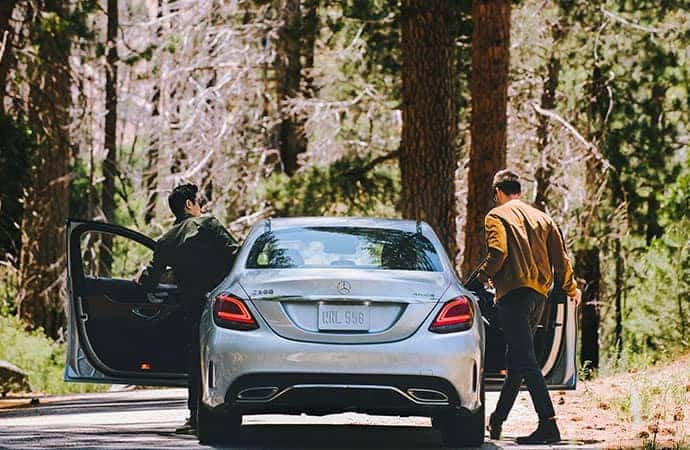 Mileage vs. Age
A newer car with high mileage may well be a better choice than a low-mileage older car. You will need to consider all of these circumstances before making a decision:
A car that hasn't been driven close to the average miles per year will experience its own set of mechanical issues or problems with rubber seals and gaskets.
A vehicle with a well-documented maintenance history is preferable to one that has been neglected.
A lower mileage vehicle can cost more.
If you're looking for an affordable luxury vehicle in like-new condition, a Certified Pre-Owned Mercedes-Benz from Mercedes-Benz of Centerville may be your best option.
Choosing a Pre-Owned Car Based on Mileage
What is good mileage for a pre-owned car? There is no perfect answer. It's best to think about how much mileage that youwill get out of the pre-owned vehicle. A pre-owned vehicle with 50,000 miles that drives well could be a good purchase. However, a cheap pre-owned car with 100,000 miles could last another few years as long as it's in decent condition. Most drivers will drive about 12,000 miles per year, so keep that in mind when comparing mileage vs. age.
Find Pre-Owned Cars Near Oakwood Today
If you're looking for a pre-owned vehicle, Mercedes-Benz of Centerville offers a selection of Mercedes-Benz models to models priced under $10k. Feel free to visit our Centerville dealership to compare our CPO vs. pre-owned models, or contact us to learn more!
More from Mercedes-Benz of Centerville