Visit These Museums in Cincinnati

People in Cincinnati love museums because they expand our imagination and connect us with the past. You find yourself thinking about the rich history of the Kettering area and feeling privileged for modern-day amenities we usually take for granted. It's intriguing to see how people lived many generations ago and to ponder how it influences us today. Mercedes-Benz of Centerville loves history too and we like to support the wonderful museums in Cincinnati. If you're a history buff, head over to these must-see museums in Cincinnati, or take a virtual tour.
American Sign Museum
The American Sign Museum is committed to the art and history of the commercial sign industry. It's the largest public museum dedicated to signs in the entire United States and covers more than 100 years of American sign history. If you're near Oakwood, take a guided or self-guided tour through the 20,000 square feet of indoor space, and remanence over signs that remind you of your childhood and beyond.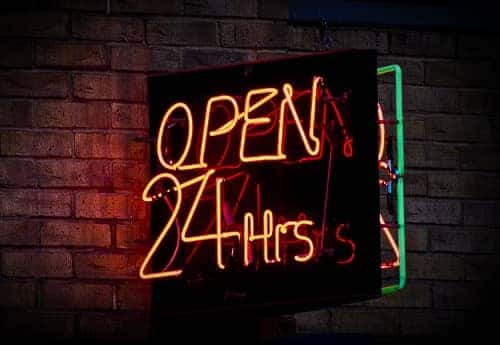 National Underground Railroad Freedom Center
Dedicated to the pursuit and protection of freedom, the National Underground Railroad Freedom Center celebrates stories of freedom's heroes from the past and present. Visitors come from Springboro and all across the world to experience the National Underground Railroad Freedom Center in person. You'll leave with a deeper appreciation for the freedoms we often take for granted.
Cincinnati Fire Museum
Did you know that Cincinnati is the birthplace of professional firefighting? That's right, and the Cincinnati Fire Museum is proud to display its history and this museum highlights the significant contributions that the city has made to the profession of firefighting. Its mission is to share and celebrate the fascinating history of firefighting in Cincinnati while providing a fun fire-safety education experience. Its vision is to bring the traditions of firefighting to life in a way that inspires others and helps to save lives.
Lucky Cat Museum
Most people around Oakwood have visited a Japanese or Chinese restaurant and were greeted by a statue of a cat holding up its paw. That cat is known as the Maneki Neko, a lucky charm originating back to the Edo era of Japan. It's believed to bring prosperity to those who display it, and that's how the Lucky Cat Museum began back in 2012. Lucky cats have become a pop culture icon around the globe and the Lucky Cat Museum might be the world's biggest collection of them all in one place.
Explore the Cincinnati Area with Mercedes-Benz of Centerville!
Want to learn more about Ohio history? We recommend paying a visit to the Miamisburg Mound or explore the aviation history of Dayton. Want more local suggestions? Contact us today and we'll be happy to point you in the right direction.