Spend a Day Exploring Cincinnati

Have a free day in Cincinnati and wondering how to spend your time? While you could do a virtual tour, Mercedes-Benz of Centerville gathered some of our favorite things to do in Cincinnati to help you have a great time. Check out our picks and get ready to explore Cincinnati!
Cincinnati Zoo & Botanical Garden
Sure to be a hit with animal and nature lovers alike, Cincinnati Zoo & Botanical Garden has a reputation as one of the best zoos in the nation. Visitors can experience over 500 animal species and 3,000 plant species. Needless to say, the Cincinnati Zoo has one of the largest collections in the country. Visit animal ambassadors, take the kids to the petting zoo, tour the gardens, and more!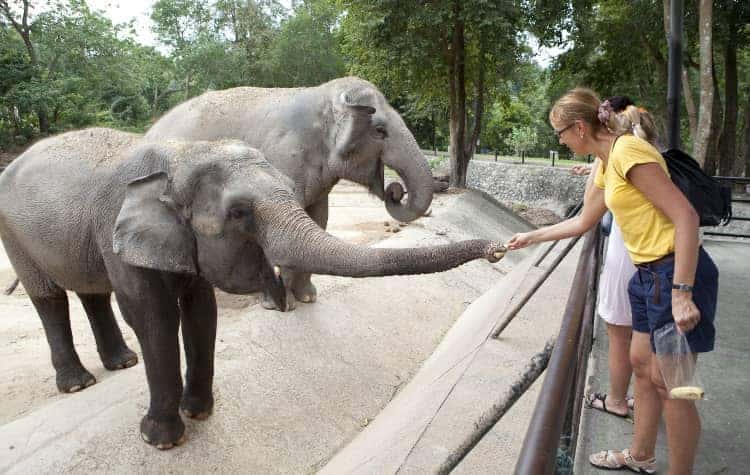 Queen City Underground Tours
Queen City Underground Tours provides a unique opportunity for beer aficionados to step into the history of Cincinnati's past. Visit America's largest set of historical landmarks with a stroll through Over-the-Rhine as you make your way to the Gateway District. There, you can take in over 130 saloons, bars, and beer gardens that were frequented by entertainers like Buffalo Bill Cody. Then, descend underground to explore crypts and tunnels located beneath the city that played a part in its brewery past before the tour concludes in a modern brewery.
Findlay Market
If you prefer artisanal food over ale, Findlay Market is the perfect place to visit while you explore Cincinnati. Located in Over-the-Rhine, shoppers can stroll through 19th-century historic buildings while browsing over 40 indoor markets. Come in April through November, and you'll be treated to an additional outdoor farmer's market with vendors and outdoor performers.
National Underground Railroad Freedom Center
If you're a history buff spending a day in Cincinnati, we recommend paying a visit to the National Underground Railroad Freedom Center. Exhibits are dedicated to exploring the slave trade in America, celebrating the heroes of the Underground Railroad, and American Civil War, and fight to abolish slavery. In addition to exploring America's past, the museum is also dedicated to shining a light on modern-day slavery and human trafficking as it exists throughout the world.
Discover Ohio With Mercedes-Benz of Centerville
When visiting Cincinnati-area, Mercedes-Benz of Centerville is happy to be your guide. Venture out to Centerville, and we can make recommendations for the best parks to visit, the nicest hotels for your trip, and point out some historical points of interest. Contact us today to learn more about Ohio history, such as Dayton's aviation past!